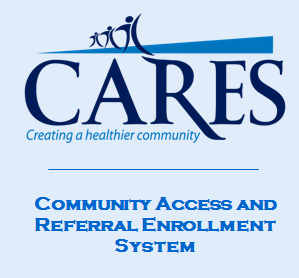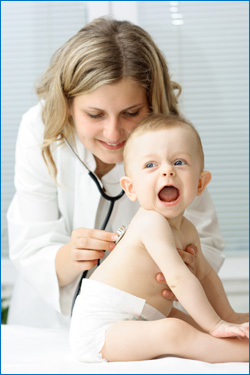 Proudly affiliated with the Citizens Health Advisory Council
Participating Health Providers
(if you are a provider and are interested in participating in CARES, please contact us!)
Pediatric Partners of the Southwest
575 Rivergate Lane, Suite 109, Durango
375-0100
Pediatric Associates of Durango
1199 Main Ave # 205, Durango
259-7337
La Plata Family Medicine
3235 Main Ave. #3, Durango
259-3110
Ahmavine Midwifery
749-6318
Greg Mann, DDS
Durango Dentistry, 2877 N. Main, Durango
259-2646
Dr. Paul Lee & Dr. Michelle Hemingway
Osteopathic Center of the Four Corners
801 Florida Road, #11, Durango
247-3717
Smiles 4 Kids (under 18 only)
1135 S. Camino del Rio, Suite 210, Durango
247-0202
Southwest Smile Makers
701 Camino del Rio, Suite 316, Durango
385-4480
Dr. Ryan Mickelson, DDS
2530 Colorado Avenue, #1A, Durango
247-0174
Animas Dental Associates
Dr. Ron Owens
1304 Main Avenue, Durango
247-0331
Darren McInnis
Higher Ground Counseling
Durango, 676-1029
Jennifer Letellier, Naturopath
Be Well Family Medicine
801 Florida Road, Durango
(970) 247-3717
Dr. Nicole Pinkerton
Specialists in Women's Care
575 Rivergate Lane #207, Durango, 259-0701
Southwest Women's Health Associates
575 Rivergate Lane, Suite 210, Durango
247-0042
San Juan Hand Therapy
575 Rivergate Lane, Suite 108
247-7711
Four Corners Eye Clinic
575 Rivergate Lane, Suite 212, Durango
259-2202
Durango Community Acupuncture
128 W. 14th Street, Suite A2, Durango
247-8838
Enliven Acupuncture
117 CR 250, Suite A, Durango,
403-5898
Where do I apply?
La Plata County Dept. of Human Services
Contact: Lezlie Mayer
Phone Number: 970-382-6150
Location: 1060 E. 2nd Avenue, Durango
La Plata Family Centers Coalition
Contact: Family Health Advocate
Phone Number: 970-385-4747
Location: 129 Easy 32nd St., Durango
San Juan Basin Health Department
Contact: Kalisha Crossland
Phone Number: 970-335-2022
Location: 281 Sawyer Drive, Durango
If you have any questions, comments, or suggestions, we want to know! Email us at info@laplataCARES.org or call 970.946.5261. We CARE!
WELCOME NEW CARES PROVIDERS!
Your Quick and Easy Guide to Income Qualified Discounted Medical, Dental, and Mental Health Services In La Plata County
---
What is CARES?
CARES stands for the Community Access and Referral Enrollment System. This program provides discounted medical, dental, and mental health services based on income and family size for people who have no insurance. A growing list of health providers are participating in the CARES program, offering discounts on medical, dental, vision, and mental health services in La Plata County. Check back often as our list of providers is updated frequently!
Why should you care about CARES?
Regular access to preventive care is essential to good health. Too many families in our community are unable to pay for routine visits. Those families who earn too much to qualify for Medicaid/CHP+ but not enough to afford private insurance qualify for the CARES program.
How do I qualify?
Eligibility for Program participation will be determined by a Financial Counselor based on information you provide about the number of people in your family and the gross annual income of all members in the family. If you are uninsured and your income is less than 400% of poverty level, you may qualify for the CARES program.
2014 FEDERAL POVERTY LEVEL GUIDELINES

How easy is it to apply?
It's so easy! All you need to do is provide documentation of income and proof of your address…ONE TIME ONLY! Bring your documentation to one of our application centers, and if approved, you'll receive a one year identification card to show to your preventive care provider at the time of service. Participating providers will determine what level of discount they will offer. DOWNLOAD ENROLLMENT FORM (English)
DOWNLOAD ENROLLMENT FORM (Espanol)
---
What records do I need?
Sponsors and Agencies